Web Application Development
Web Loft has extensive expertise in web, mobile, eCommerce and CMS application development. Web Loft also has experience of building feature rich custom solutions ranging from asset tracking and hotel reservations to facial recognition systems.


Custom Development
A custom web application can give your business a competitive edge in the market


Content management
Organise information in a way that works for you and your customers.




Custom eCommerce
We ensure your eCommerce solution is secure, scalable and accessible


Android Apps
Mobile apps can be hugely beneficial to your business processes and performance.
Web Loft is a results oriented, forward thinking web application development consultant based in North Dorset, UK. Web Loft specialise in custom applications and have worked on anything from major public sector projects to web applications for entrepreneurs.
Please take a look at some of our past projects and websites.
PORTFOLIO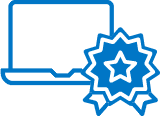 Custom web application development
The user experience is a constant consideration during the application development process. Web Loft build an understanding of your users when working with you. User Interface (UI) development is at the core of our work. Our products are designed to appeal to both targeted and general audiences. Our applications are designed not only with high performance in mind but to also be easily scalable and to take advantage of increasing demand. Web Loft have expertise in modern failover and load sharing methodologies to ensure the high availability and resilience of your web application.
Our areas of particular expertise in custom web application development:
Cloud infrastructure (Azure)
Software as a Service Architecture (SaaS)
Highly scalable architecture
Database driven web applications
System integration
API development
Case study:
Geotracker is a large system that comprises user web applications, SQL database servers, a number of autonomous services that process location information, location reporting applications and mobile devices.
Read more...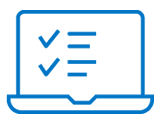 Content management systems
A high quality content management system (CMS) is essential for web applications handling user submitted content. If you have multiple content contributors you do not want to manage everything manually. You need something which works with you and for you. CMS solutions can involve eCommerce, Software as a Service (SaaS) or even blogging systems. A tailored CMS is vital for to many companies and Web Loft work with you to create a solution tailored to your needs. Our web based CMS platforms feature simple user interfaces which store content effectively and safely. Allowing you to enjoy more freedom with your web application to publish and manage content as you desire with the minimal of fuss.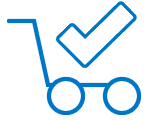 eCommerce and subscription model systems
Each business is different and so are their eCommerce requirements. Web Loft can provide off-the-shelve or custom solutions. However, each solution is designed to integrate with and compliment your business. Web Loft adhere to the principles that modern eCommerce platforms need to be secure, scalable and accessible. Customer information and transaction security are a priority for us and we follow industry standards to ensure your customer's data is safe. Web Loft also ensure that your customer's satisfaction is immediate and benefits your business in the long-term. Effective eCommerce solutions are an essential part of any modern business with something to sell. We primarily use the popular PayPal, Stripe and WorldPay payments systems as integrated website payment solutions.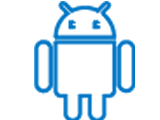 Android Apps
With a potential to reach of millions mobile apps can be hugely beneficial to your business processes and performance. Web Loft create tailor-made mobile apps with user friendly interfaces. The apps Web Loft build can be stand alone applications that provide a service in their own right or part of a bigger business process and system. Web Loft know how important it is to your business to have an app that you can trust to perform on a wide range of devices and platforms.
Web Loft has a wealth of experience working with a variety of technologies, languages and frameworks. Looking for something specific? Please check out the list below. If you don't see what you're looking for please get in touch and we can discuss how we can help.
Software Development
MSSQL
Web Development
JavaScript
Cloud/SaaS
Proof-of-Concept
Responsive Design
C#
Integration
Agile
Prototyping
Azure
Legacy Migration
eCommerce
Apache Server
Angular
User Testing
Online Payments
Mobile Apps
Java
Database Design
User Experience (UX)
WPF
Kubernetes
Encryption
Prototyping
Entity Framework
.Net Core
Linux Server
Web Services
Consultation
MySQL
NodeJS
Automated Testing
Python
Content Management (CMS)
RESTful API
Java
Infrastructure
ASP.Net
Micro Services
Back-end Development
Windows Server
Docker
Embedded C
Web Design
Software Architecture
UML
Subscriptions
IIS
NoSQL
Get in touch with us today. We're looking forward to working with you
Get in Touch